Creating Immersive experiences to help educate & entertain consumers and set a mark in a variety of industries. VR has got ideas into action and also to explore the unexplored.
HTC Vive | Oculus Rift | Oculus quest | Hololense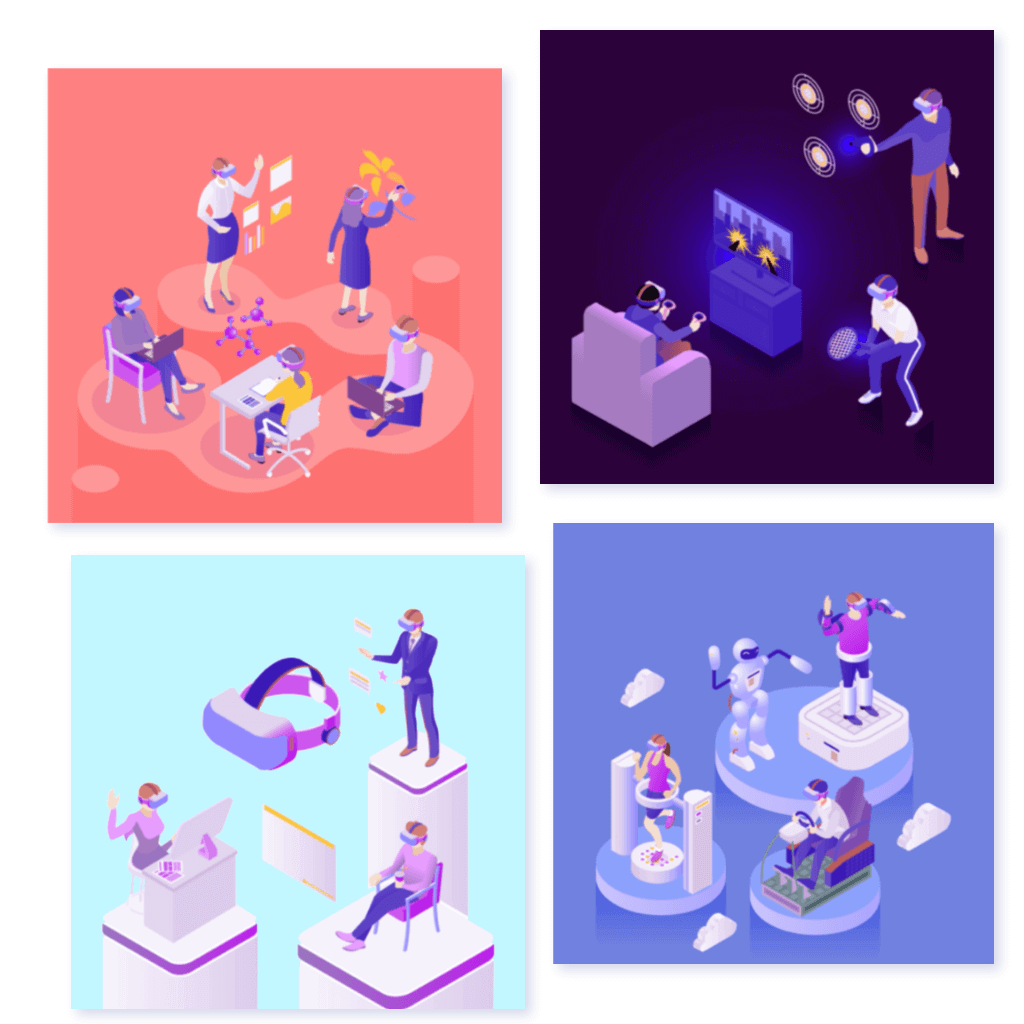 We have got it all covered!
VR Vehicle Inspection System
Automobile Industry has come a long way with the emerging technologies. Virtual reality being one, has made things easier than ever when it comes to training individuals in this industry.
VR vehicle test lane is a training platform where personnel can be trained virtually on various vehicle testing equipment and procedures to carry out the same. The voice-overs and textual guidelines in the virtual world vehicle test lane takes one through a detailed training process. The virtual system reduces real-world downtime and vehicle wear & tear caused during training.
VR Fire Safety application
Education and educators are always captivated with the trending technologies. VR Fire Safety Application is developed for one such purpose, to educate and train firefighters.
VR Fire Safety Application is appropriate in situations where one has to be trained to tackle the adversities of fire accidents efficiently without any harm. This virtual training platform serves its purpose on training the individuals to perform better on site.
VR River Management Application
Environment and its awareness has to be of paramount interest in every individual. This is made possible by Virtual Reality, by concentrating on minute details that cause harm to nature. Our approach of River Management covers it all.
VR River Management Application is a detailed preview of the adversities caused by human actions to the rich heritage of the flora and fauna. Composition of the land and water ecosystem, waste segregation criterias and a closer look at the key stakeholders of environmental pollution are visually rendered.
VR is well known for its realistic gaming experience. We have come up with one such widely appreciated game of all time.
VR Iron Man is for all the admirers of Marvel comics. The players can Soar high like an Iron Man does with the suit of armor decked upon, escape captivity and save the world.
Nature is God's bounty which we never fell short of.  we have recreated one such creation which is as significant as it sounds. The Beach VR that takes us away from the hustle and bustle.
Witness the splendid sunrise, the bleached afternoons and the magnificent and colourful night sky virtually from wherever you are resting. VR Beach takes you through an isolated beach, where one can sink into the calm and relaxing sea waves just in a few seconds. It also makes it possible to access your own beach space with no disturbances of the people around.
To set up a working area and cleanliness of the space is of prime importance. Trained to perform this is made possible by VR.
A VR training simulation to maintain a neat and clean ambience in the corporate sector. Setting up of the office, cleaning and dusting are simulated.
Architects' lives are made easier with VR. To cope up with the spontaneous change of plans from clients, while setting up a dream house, we have made things come to line with the VR Architecture.
VR Architecture, a virtual tour of an apartment to interact with the objects in place and also to look around the place.
Our Virtual Reality Works